News
Innovative Session at Utrecht Earth System Governance Conference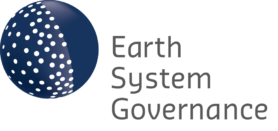 RE-IMAGINE researchers will lead an innovative session on anticipatory climate governance in the world's most vulnerable regions at the Earth System Governance Conference in Utrecht, which will take place from 5th until 8th November 2018.
The innovative session will be held on Wednesday 7th November 13.30 – 15.00 (venue TBA), and seeks to unpack diverse notions of anticipatory governance and discuss an analytical framework through which to analyse the practices of envisioning diverse climate futures in the world's vulnerable regions.
Have you worked or done research on climate governance or climate foresight related topics in Central America, West Africa, Southeast Asia or South Asia? Then we want you to be there!
If you would like to attend, or have any questions please email Charlotte Ballard (c.a.c.ballard@uu.nl)